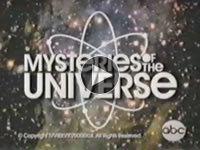 Not too much longer left to wait until the LOST panel at this year's San Diego Comic Con, I wonder what surprises Damon Lindelof and Carlton Cuse will have for us? There has been talk that they want to use their last appearance to give back to the fans, one such thing is they held a contest for fans to come up with a theme song for LOST. That could be 'interesting' but what we all really want it some info about the sixth and final season.
Its likely they'll have a 'special guest' with them, last year it was Matthew Fox, the year before it was Harold Perrineau. Rumours have been circulating that it could even be Dominic Monaghan, that would be cool, we all miss Charlie, but I personally don't think its likely. But then again we don't really know what the 6th season is going to be about, remember that appears that they've just detonated a nuclear bomb on the island.
In the first couple of day of Comic Con a few Lost related things have popped up on the abc website. The first was the 'Lost University' site which I linked to here a couple of days back. It appears that it could be part of a new ARG to fill in the months until season 6, but no-one seems overly sure just yet. Lostpedia has compiled all the info off the site in one easy to read page, so I won't bother duplicating it all here, but you can find out more about Lost University here.
Now another video has popped up, and it looks like its the first in a series of five videos to be released over the coming months. Titled 'Mysteries of the Universe', its been compiled to look like a 1970's conspiracy documentary about secret societies. This first video doesn't give too much away (you can watch it above), but any drip fed Lost info is a good thing. One thing to keep in mind though is that even if the content is 'cool and interesting' it doesn't necessarily mean than the info is canon.
Hopefully we get teased with something cool at the last-ever Lost panel at SDCC.